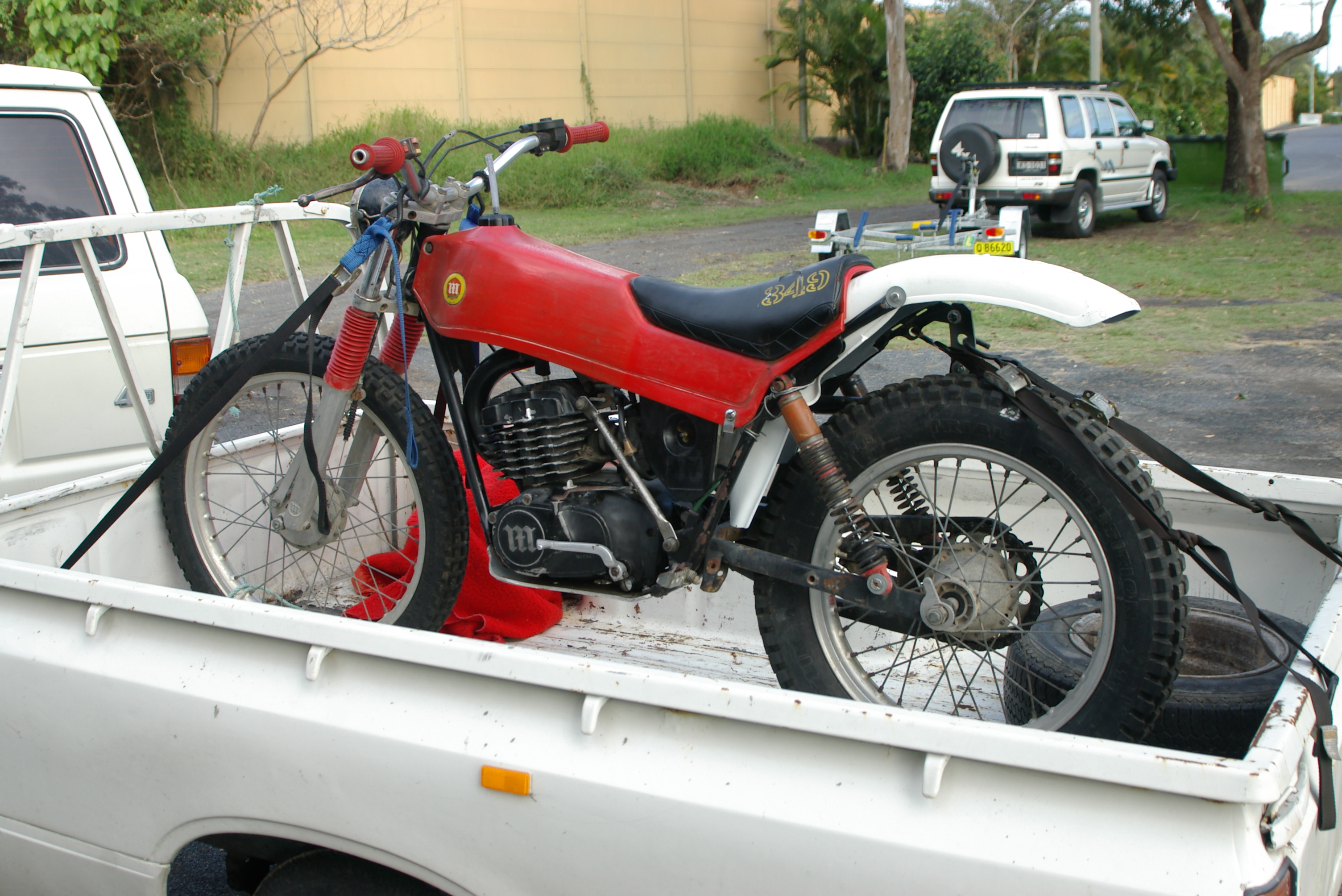 349 Montesa Purchased 2004/5 with no compression not yet ridden 2014 March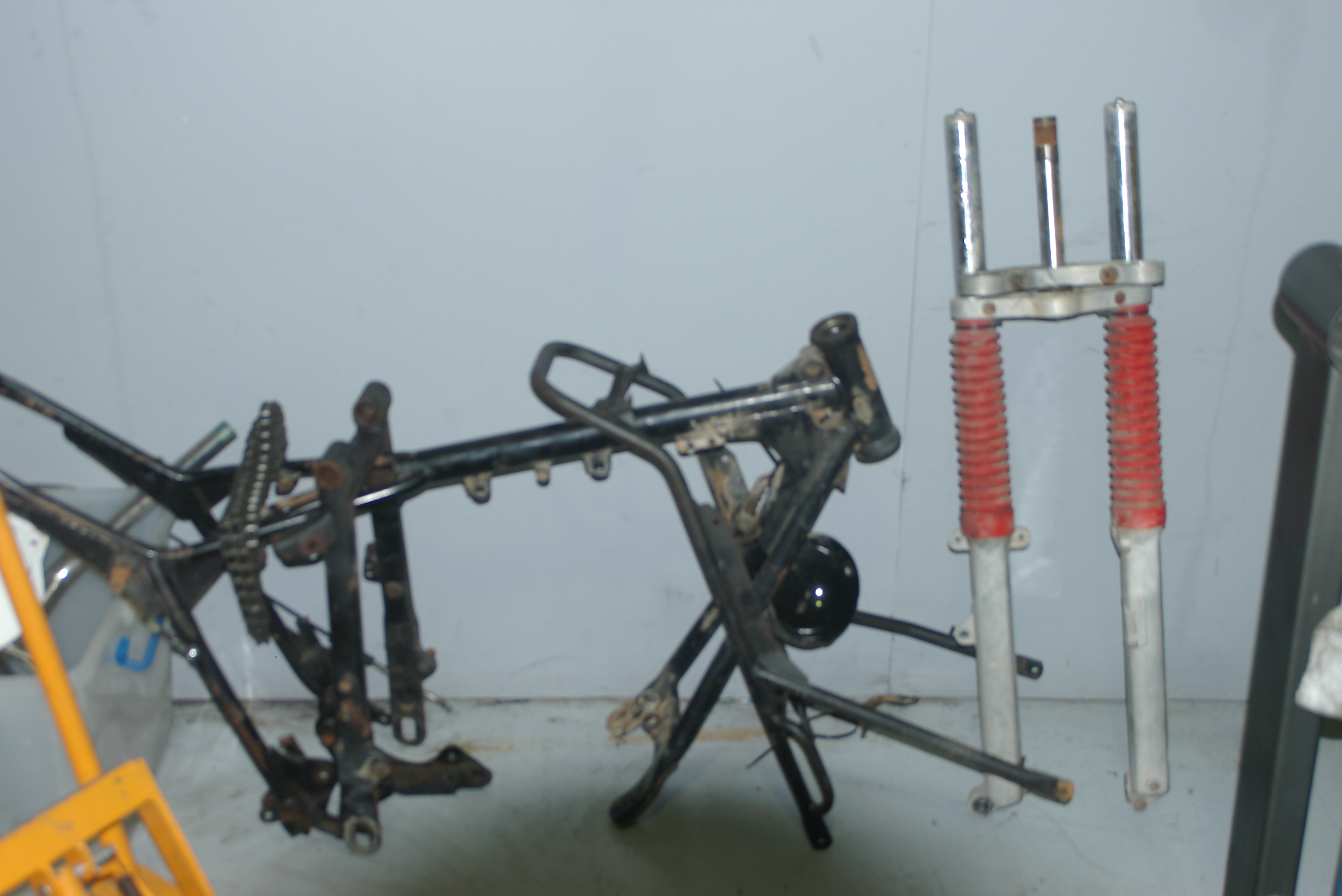 Frame ready for powder coater & old rusted forks I learnt today the 349 frame is shorter than the 247 from top of shocks to the post at the front tried a 71 cota tank on it.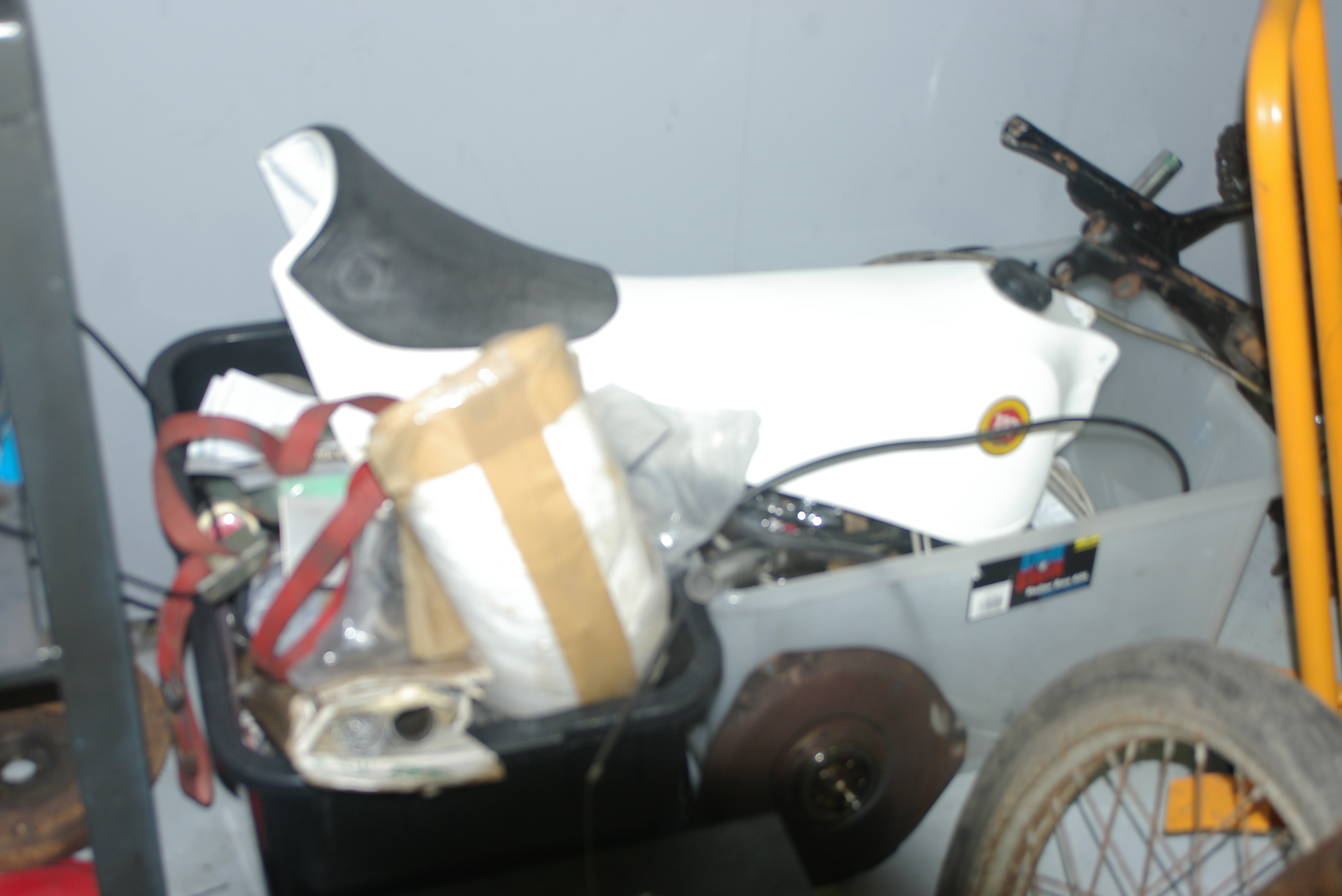 Tub of new Goodies I have been collecting since before I purchased the bike I purchased the new barrel Piston and rings std size before I purchased a 349. I wanted one.