Moderator: Moderators
Expert participant

Posts: 301
Joined: Sat May 22, 2010 7:22 am
Bike: GG & Fantic.
Club: Trials Club of Qld.
Location: Brisbane Qld Aust
---
Rod wrote:Is this what you meant ?


Do you have one of these charts for the M51's???
---
Kombivan wrote:
Do you have one of these charts for the M51's???
Found 1 for the 348's on
http://www.montesaweb.com/secciones/EVO ... px?id=c348
Technical evolution of the model:
Cota 348
DATE N FRAME MODIFIED ELEMENTS
51M 0000 First mass-produced Cota 348
3132 Change in box filters, anti-water is added deflactora screen.
3699 Chain protector step on forwarding engine crankcase Change odometer is added.
3790 Change elements of the carburetor
4722 New front fenders
5059 3rd sprocket on the secondary shaft speed from 15 to 16 teeth, to shorten development
5099 The bottom flange of the suspension changes. to open a passage for cables
5707 Improved softness gearshift freewheel and sliding is amended
6828 Support guide chain with diam. the holes for fixing the ducts reducidos.Los spacers are fixed. The aim is to avoid wear on the
7200 New dampers susp. rear "Telesco hydrobag" improved front suspension gas, achieving a more progressive braking the spring strut the New protective controls tension brake and clutch Eccentric chain with smaller step is changed and
10107 New rubber grips on the handlebar
11307 New Black New fastening system gears and roller rocker arm, which ensures the positioning of the same new shifters and rear brake New rigid optic headlight New flywheel New front suspension with air pressure tank decorated with golden line protective arm and suspension
12305 Cushions susp. Rear modified
Old trials riders never die ......... their rocks just get smaller.
---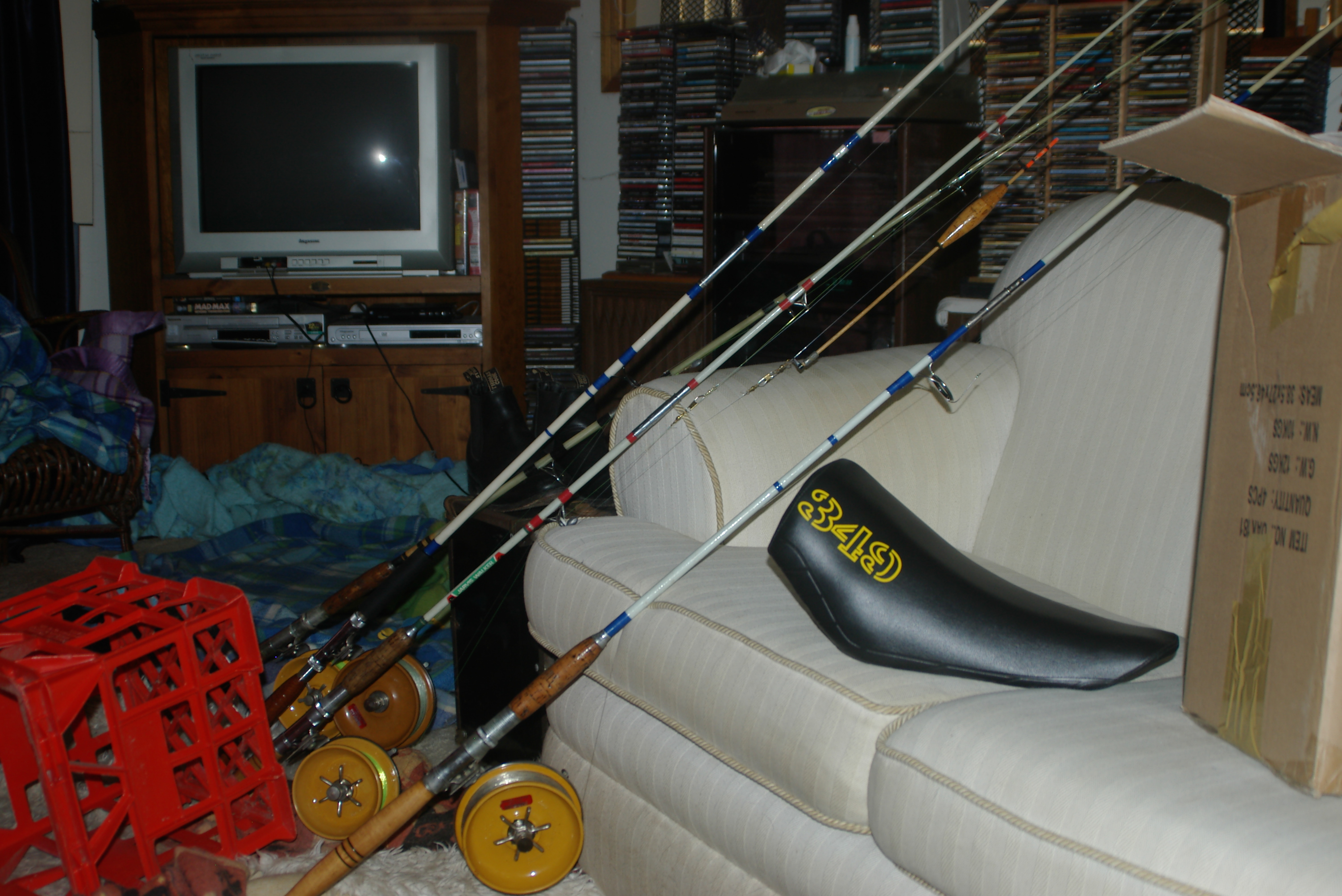 My 349 replacement seat arrived today from Jared Bates of
http://www.southwestmontesa.com
Thanks jared, so looks like I can get back to the rebuild after I clean up the shed and put a heap of shit back in the lounge room.
Yes your correct there are handles missing from those reels I have sent them and other parts away to be rechromed as this particular reel is no longer available new and parts are pretty scarce can't understand Alvey discontinuing this particular reel.
---
Time to get back to work on it.
---
OK, I put the oil in fitted a speedo and fitted the seat it was a bugger and worse than the first one but I fixed it tomorrow I fit the tank up bit of a bugger finding nuts for the hold down strap brackets it might even see some daylight and get a kick in the guts once I go over it to see if I forgot anything 12 years not the quickest resto but worth it. I hope it runs????
---
---
It starter first kick after I switched it on, It had a oil leak but I tightened a nut a bit and it doesn't seem to leak any more but the biggest dissappointment is that it sounds just like a
Yamaha
think I better find some rubbers for thr air fins now I gotta tune it god help the poor bike I could never tune them when I was young lets see if I've learnt anything over the years.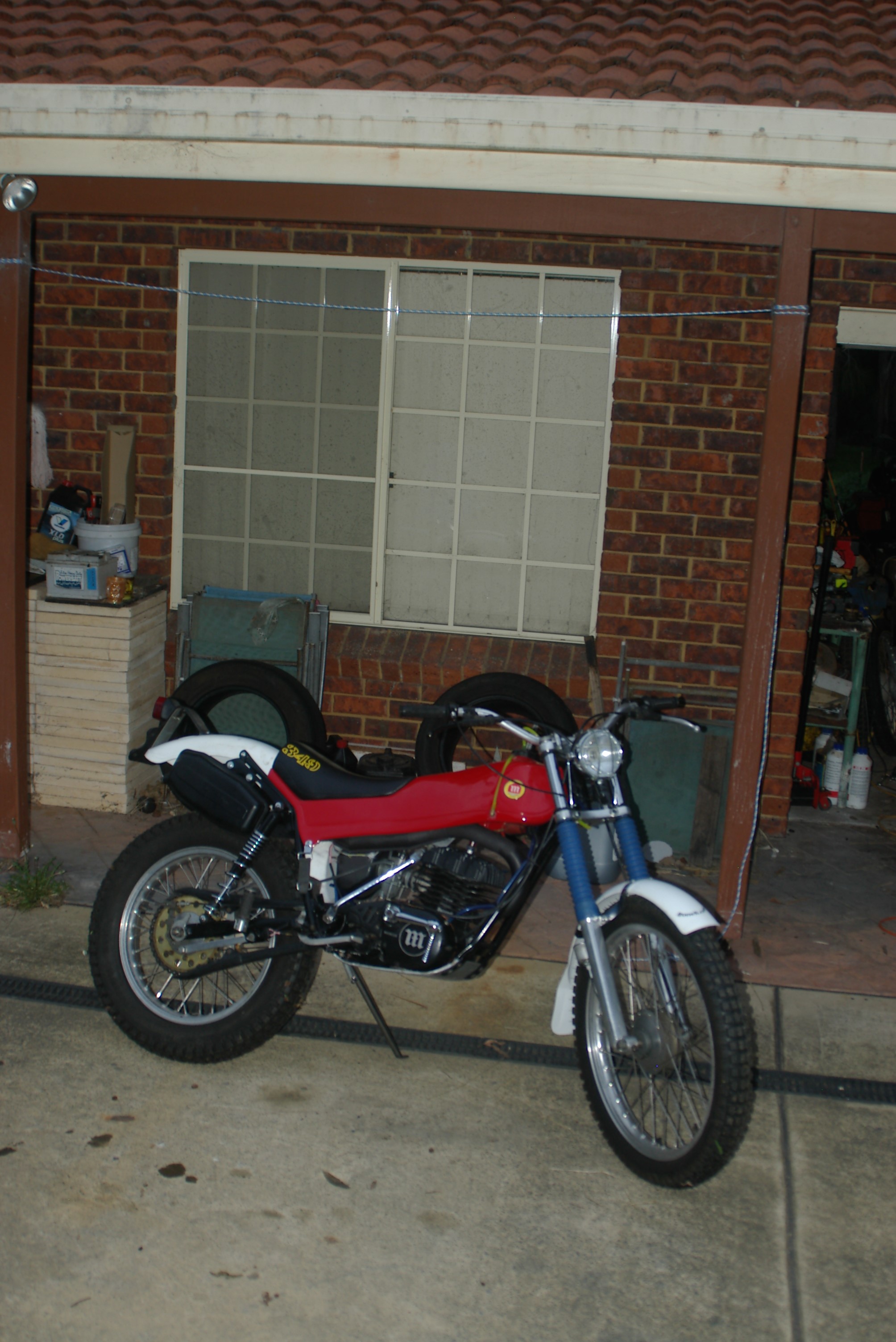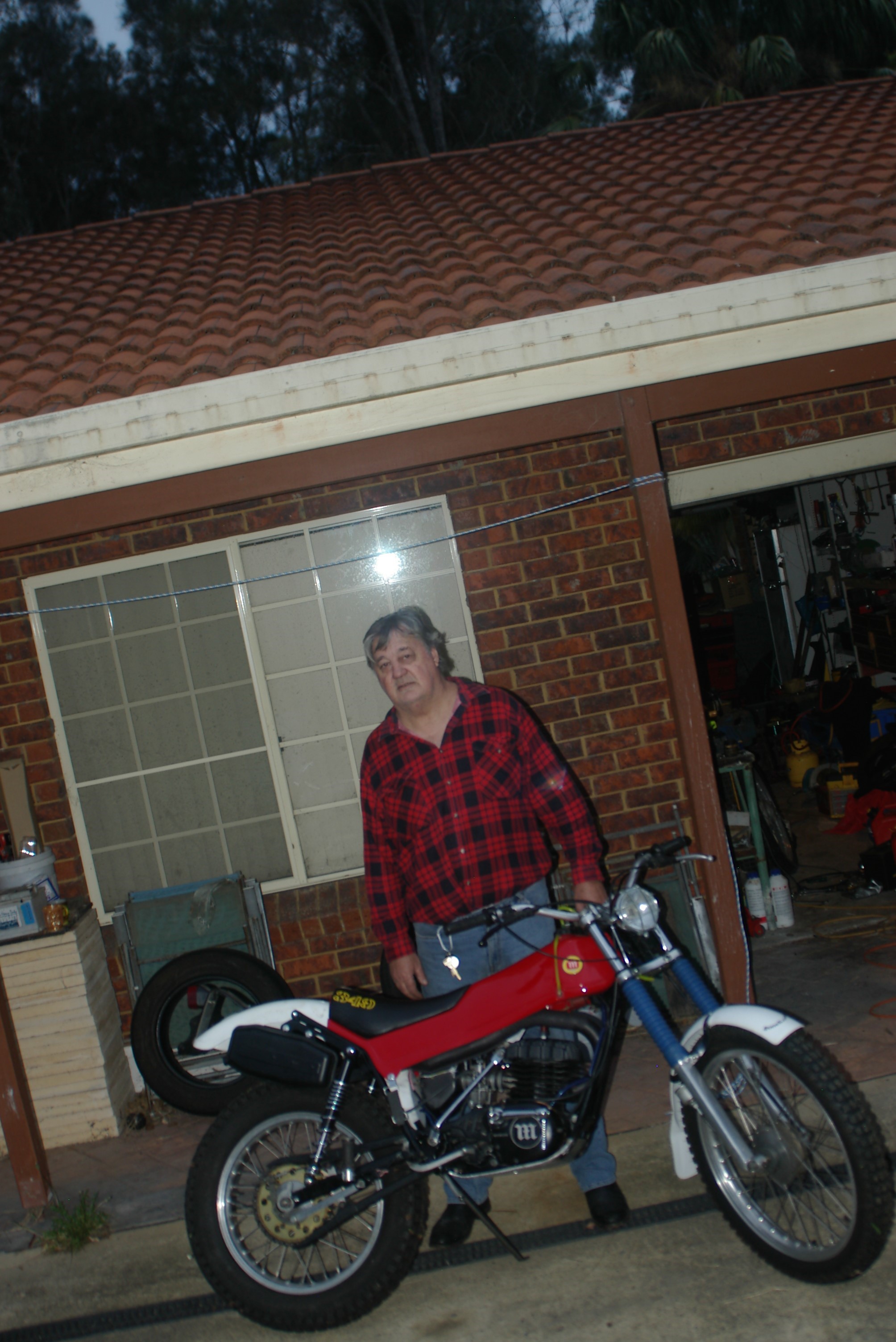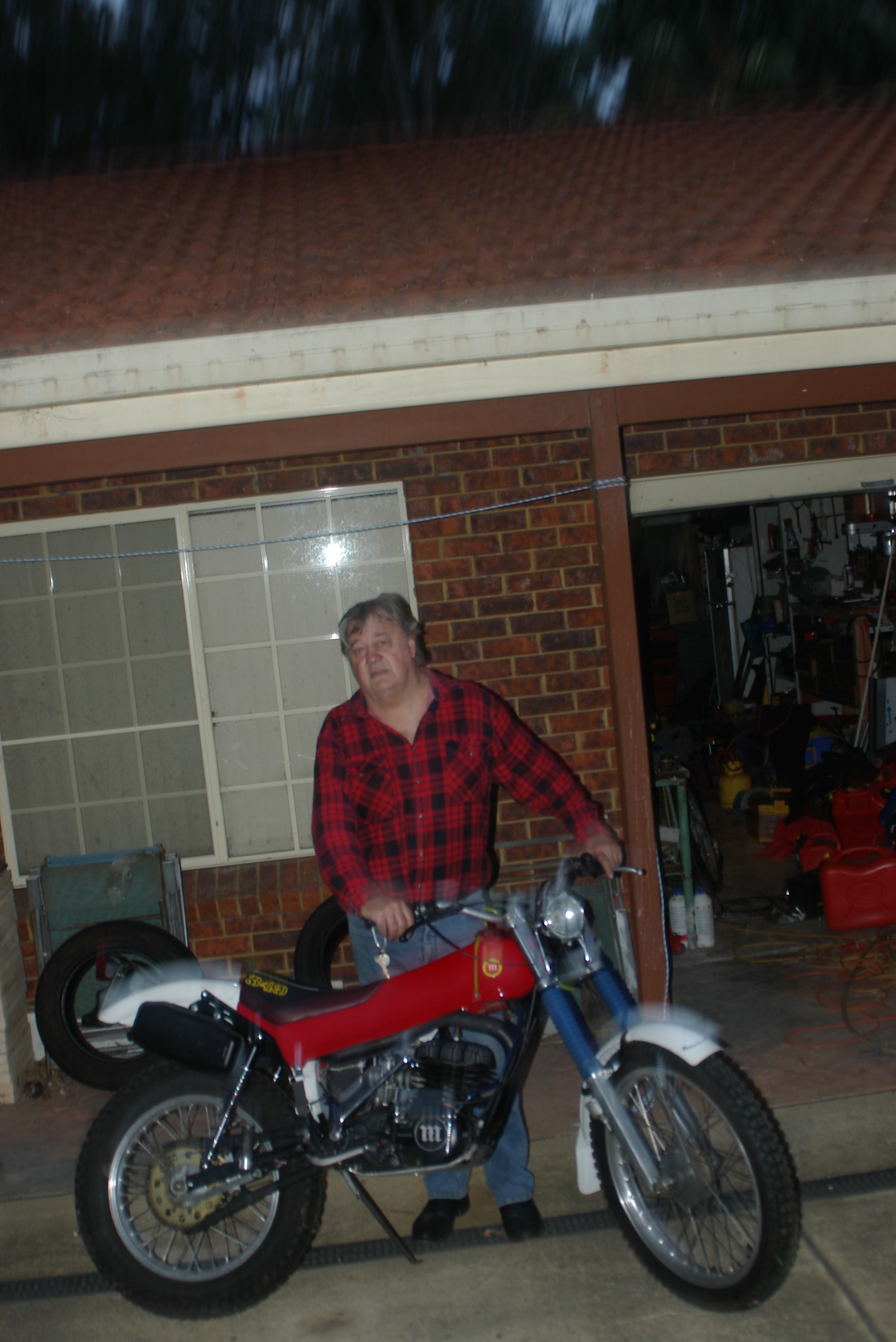 ---
Expert participant

Posts: 301
Joined: Sat May 22, 2010 7:22 am
Bike: GG & Fantic.
Club: Trials Club of Qld.
Location: Brisbane Qld Aust
You look over the moon with your accomplishment
The Cota looks very nice indeed.
---
The distressed look on my face was from handing my camera to the Mrs to take the photo.

Good week found the oil leak in the kombi finally and finished the bike just gotta check the lights for rego now.
---
---
Return to "Twinshock & Classic Trials"
Who is online
Users browsing this forum: No registered users and 3 guests